My apologies for not posting regularly! Life with a three year old can be quite hectic, and to some extent my polish habit has backed off a bit. I have a secondary addition to perfume oils by Black Phoenix Alchemy Lab, and only so much cash to throw around, as i'm sure you can all understand! Well, i had this Zoya Spring preview show up in my inbox, and i knew i had to share with all of you cyber polish fans out there.
The Reverie Spring 2010 collection includes six new Zoya shades, each polish will retail for $7. The colors are Laney (moonlit silver metallic), Adina (duochrome violet metallic), Reece (gilded rose metallic), Happi (pink blush metallic), Gwin (sunny melon metallic), and Lana (rich red metallic). Here's a little teaser promotional photo for all my pretty polishes peeps.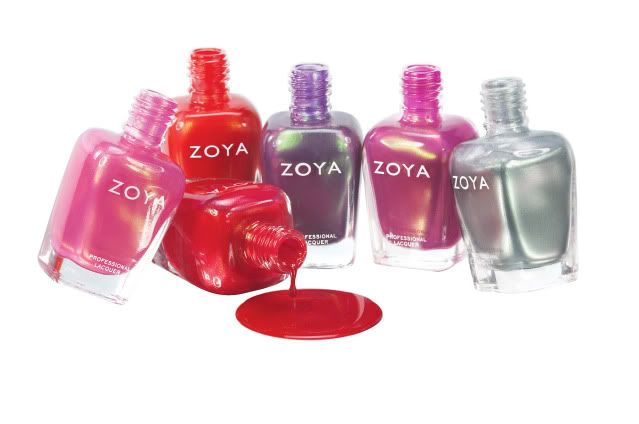 Any thoughts on this collection? Will you be waiting eagerly for your chance at these new shades? Do share!