Well, the holiday season is in full swing! For many of you gals that may mean pulling out your favorite sexy, festive reds for tips and toes. I have to say, Love Beverly Hills has definitely joined my list of favorite reds. I was initially afraid it would be far to warm and golden for me, due to the intense golden shimmer apparent in the bottle. The shimmer comes from the addition of pure 24 Carat gold!
I was pleasantly surprised to find that once applied, the golden tone mellows and blends with the red base, creating a gorgeous foil like glow. This is an intense red, however, and not for the faint of heart.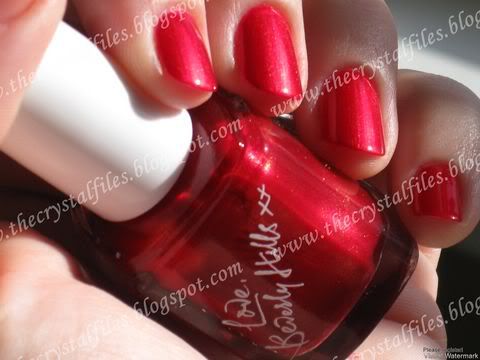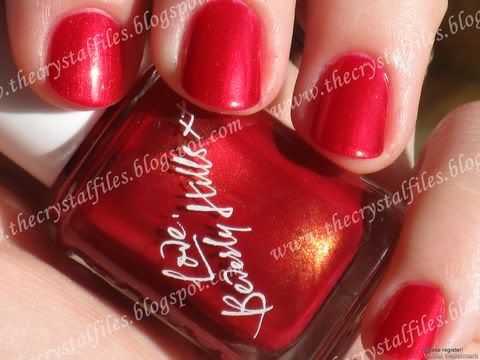 I hope you're all done shopping, and all set for lots of holiday fun with family and friends! I hope to post again before i travel for the holidays, but if not, i wish all my readers the best the season has to offer!