If BB Couture is a brand you've yet to check out, my fellow fanatics, trust me when i say, "Do it!" BB Couture features some amazingly unique shades and an easy to apply formula. You can find their polishes for sale at overallbeauty.com. This brand is constantly coming up with new, interesting colors, so they're definitely worth watching!
First up is Balboa Beach Bunny, a warm purple shimmer base with blue and red glitter, plus very sparse holographic bar glitter.
Next up Zuma Wave Rider, a totally bodacious sky blue creme (there is very secret lavender shimmer in the bottle, but it's creme on the nail).
And these two lovelies have the smoothest, sparkliest, foil finishes I've ever seen! Karribean Kiersti (blue), and Love Drunk (pink)
And the amazingly beautiful Fairy Blood. A gorgeous berry-red jelly base with the tiniest red micro-glitter. Absolutely stunning! (shown with two coats of top coat, since it's a true glitter it can be a bit bumpy)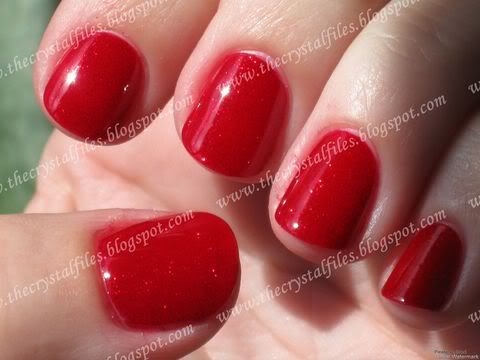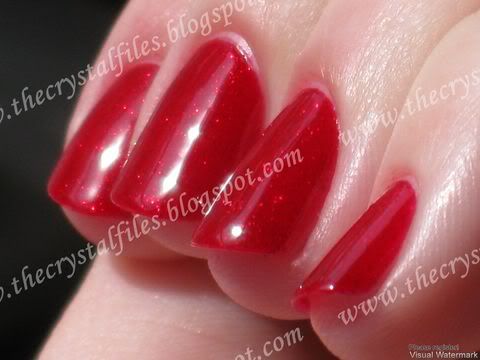 I hope you've enjoyed these great polishes as much as I've enjoyed sharing them! Stay tuned for more new pretties to come!