This is such an amazing collection! The shimmer in these colors is absolutely out of control GORGEOUS! Application on all of the colors was wonderfully smooth, but Zara is a bit sheer, so it may take more than two coats for complete opacity. I'm saving my absolute favorite (Kalista) for last, so i'll start with the one i like the least on me.
Shivon: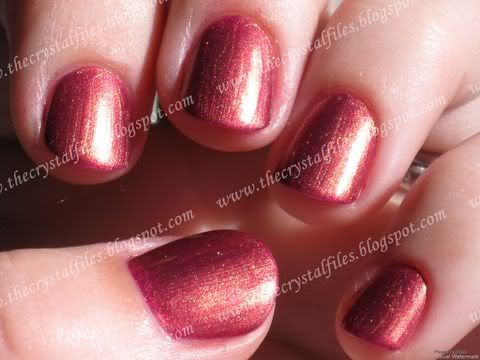 Cyma: My close-up of this one was out of focus, so just a full nail shot here.
Zara: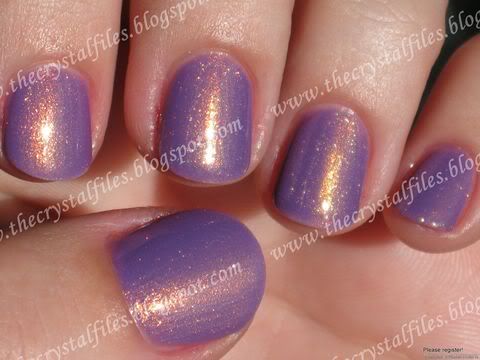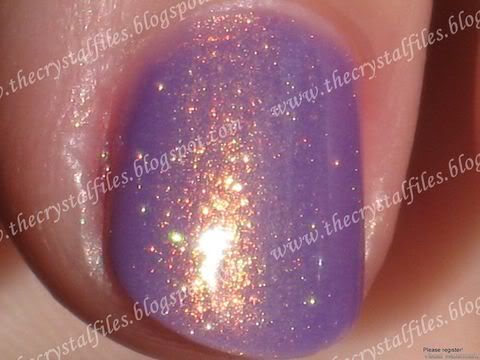 Mieko: Beautiful, but i see myself wearing this more in the spring and summer :)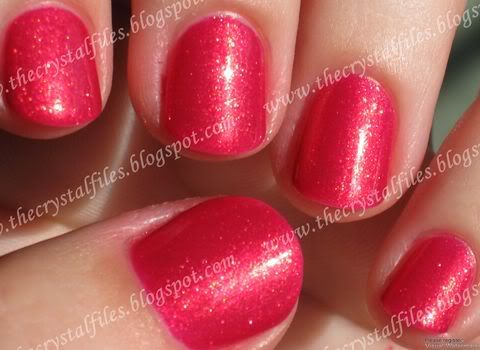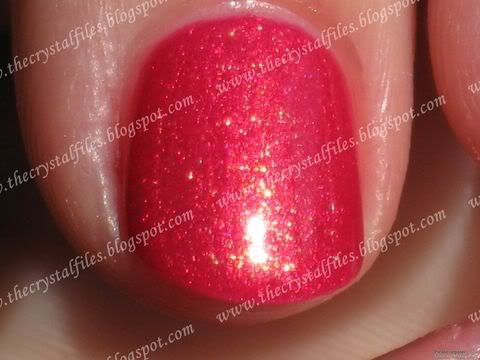 Richelle: Super gorgeous, i only wish gold looked good on me!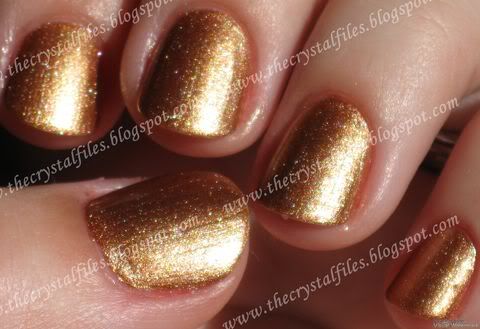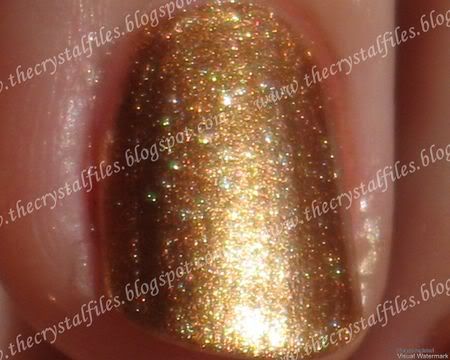 Kalista: Yeah, the pics speak for themselves.
Comparison between Kalista and China Glaze Side Saddle
Side Saddle has a much more plum/purple base, whereas Kalista is a more red based brown.
That's it for now, i'm all photo'd out! I hope you all enjoyed :)