I have to apologize for being slow to get full collection swatches up for my dedicated readers! Weather and time have conspired against me. I truly intend to work up swatches of the full Zoya Twist collection and the Essie Spring collection ASAP. Here's a little something to tide you over in the mean time!
In addition to the gorgeous Twist collection, I've also been able to try two new products which have recently been added to Zoya's Color Lock system. The new Get Even ridge filling base coat is MARVELOUS. I have truly fallen in love, and I'm seriously considering the gigantic refill bottle. So far I've only tried it under Zoya lacquers, but I'm hopeful that it will play well with all of my 3-free brands. Zoya has also added their own polish thinner to their Color Lock system called Renew. Just a couple of drops in my slightly thickened Sloane had it back to a "like new" consistency.
Now, for a few photos of one of my absolute favorite Zoya polishes of ALL time. Zoya has a TON of gorgeous colors, but this one has certainly stolen my heart. Zoya Harley, from the Twist Spring 2009 collection, is the perfect grey. I have long been searching for the perfect combination of soft dove grey and subtle, glowing shimmer. Harley truly makes me feel as though I've adorned my nails with the finest of pale grey pearls.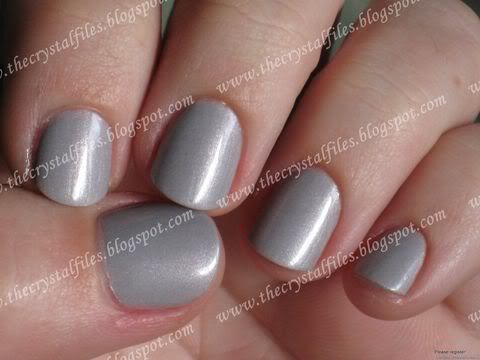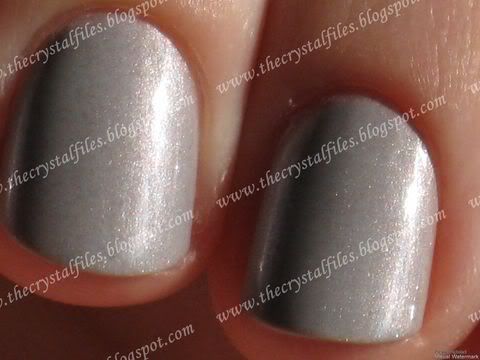 As you can tell from the photos, the sun was playing hide-and-go-seek with me. Hopefully these give you enough incentive to give Harley a try, i most certainly recommend it!