I have to admit that when i saw the $30 price tag on the Chanel Moscou polishes i thought it was insane. But the more i saw of these lovelies, the more i decided that it was time to splurge and buy a couple of high end lacquers. So Feu de Russie and Nuit de Russie came to live with me. Both polishes apply beautifully and the pigmentation in these is amazing. You could very nearly get away with one very carefully applied coat.
However, i did find that (for me) Seche Vite and the newer Chanel formula do not play nicely together. With some polishes Seche can react unfavorably, developing a haze between the polish and the top coat. The outer surface of the top coat is still perfectly shiny, but the haze within the top coat causes the gorgeous shimmer to be obscured. Not what you want when you have just done your first ever manicure with a $30 polish. So, when i did my second mani with these beauties (this time using Feu de Russie) i used Poshe fast drying top coat with gorgeous results. I have heard that some people experience chipping with Chanel polishes, i did not have this trouble with the combination of Sally Hansen Nail Quencher base coat and Poshe top coat.
Now to share photos of the incomparable Chanel Feu de Russie (i'll have to get better photos of Nuit another time, the SV incedent left me with awful photos of that mani). I truly do not regret the $30 price tag for either of these polishes. I think you'll see why.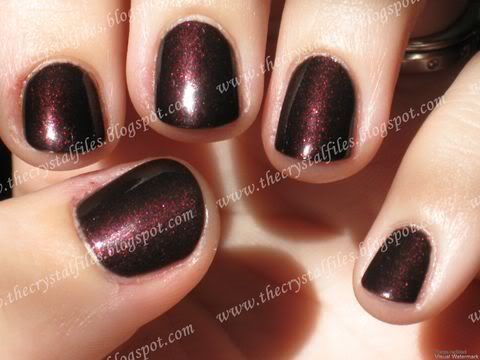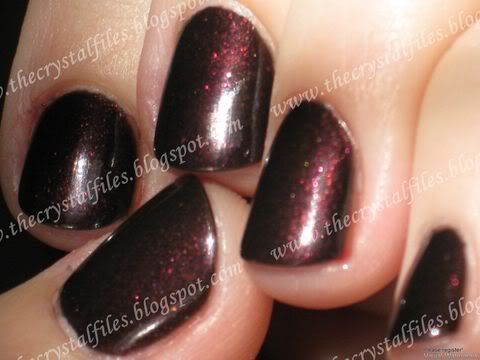 Now for part two of this post! Nubar Peacock Feathers is beauty in a bottle. I love this color and will absolutely not hesitate to get a back up. Generally speaking i do not find myself drawn to duochrome colors, i'm not certain why this is the case, i just don't usually feel drawn to them. Peacock Feathers is a different story entirely. Unfortunately, it was impossible for me to capture the complexity of this polish in my photos, but i hope they'll give you some idea of how beautiful it is.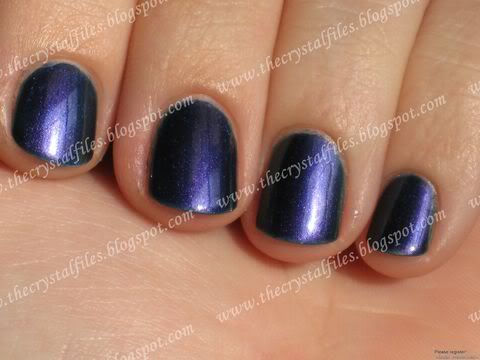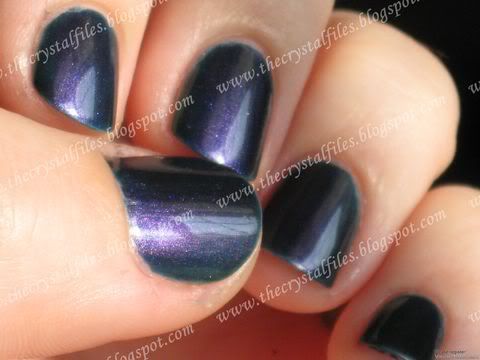 I hope you've enjoyed these latest additions to the files. I have so much catching up to do, i've no idea where to even start. Lovely polishes from BB Couture for Nails, new Color Club lacquers, Misas, Essies.....I don't even know where to start!