I know many of you have been wondering how the new Color Club holos (Worth the Risque, Fashion Addict, and Revvvolution) compare to other holos you might already have in your stash. To enable you polish addiction, I've snapped a few quick swatch photos of each of the new CC holos compared to a couple of others from my stash.
Before i move on to the photos, i need to tell you in advance, the CC holos are by far some of the best holo polishes i have used. The application is smooth, they don't magnify nail imperfections, and they are all nearly opaque in one coat (completely opaque in two).
First up is my comparison of Color Club Revvvolution. Polishes are (index to pinky) OPI My Private Jet (original holo version), Color Club Revvvolution, China Glaze Let's Do it in 3-D, and one coat MPJ over black creme. Each polish is two coats, no base or top coat, unless otherwise noted.
Next the silver holo comparison shot, index to pinky: OPI Standing Room Only Silver, China Glaze Sexagon, China Glaze OMG, and Color Club Worth the Risque.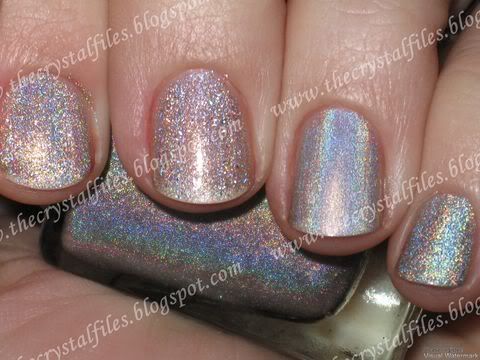 And finally the lavender holo comparison, index to pinky: China Glaze IDK, Color Club Fashion Addict, China Glaze Visit Me in Prism, China Glaze Octa Gone Wild.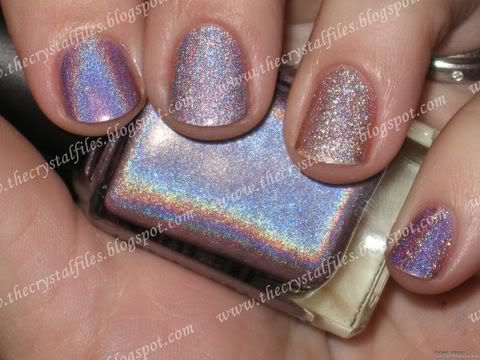 I hope you'll all find these useful. Personally, i have to encourage any holo polish lover to get the Color Club holos, i think they're fabulous. They're well worth the tiny price tag!