So, if I'm not mistaken, today is the first day of Spring. Mother Nature is certainly trying to pull a fast one up her, our high temperature is forecast to be in the low 40's! Complaints aside, it is Friday, and the sun is shining at least. I have a really lovely TGIF mani to share with you. I just received this beauty last night, and had to share it with my readers as soon as possible!
This is the gorgeous BB Couture Moon Over Manhattan. With it's dusty blue-teal base and subtle sparkle it is perfectly on trend for the spring season. The formula applied very nicely, two coats over Zoya Get Even base provided complete opacity. Even though this is a micro-glitter polish, the heavily pigmented base hides some of the sparkle, leaving it more subdued than the "typical" glitter. One coat of Poshe leaves it glossy and smooth. All photos taken in natural light.
This first photo was taken closest to the window, the intense light washes the color out a little, but it shows the sparkle well.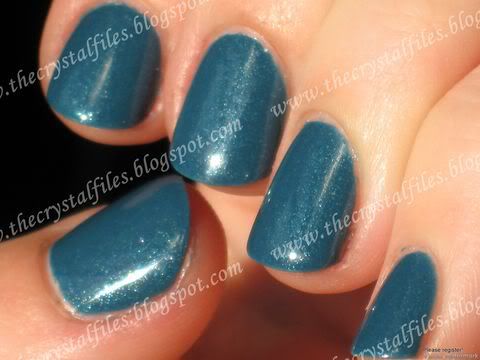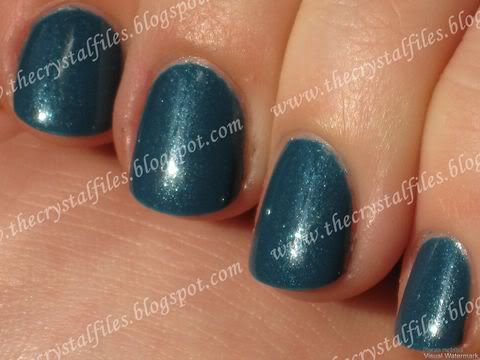 and a close-up to show how dense the micro-glitter is.
That's all for this installment! I hope you all enjoy the first weekend of Spring, whatever weather it may bring :)