Well, did we really think we had seen the last of navy when MAC brought us Naughty Nautical for summer '08? If you are under the impression that navy (along side its slightly brighter
jewel-toned
blue siblings) was no longer an "it" color for fall, you are sadly mistaken!
While there are a host of new navy, sapphire, and
vampy
teals being introduced for the upcoming fall season (Sally Hansen Salon Navy Baby and Navy Pumps, China Glaze Rodeo Fanatic,
Misa
A Sin Worth
Committing
, Orly Star of Bombay), there are also several gorgeous alternatives you may already have in your polish collection.
My favorite navy, the gorgeous
Zoya
Indigo. Shimmery, sultry, with a flash of
holo
glitter sprinkled throughout, it is simply fantastic!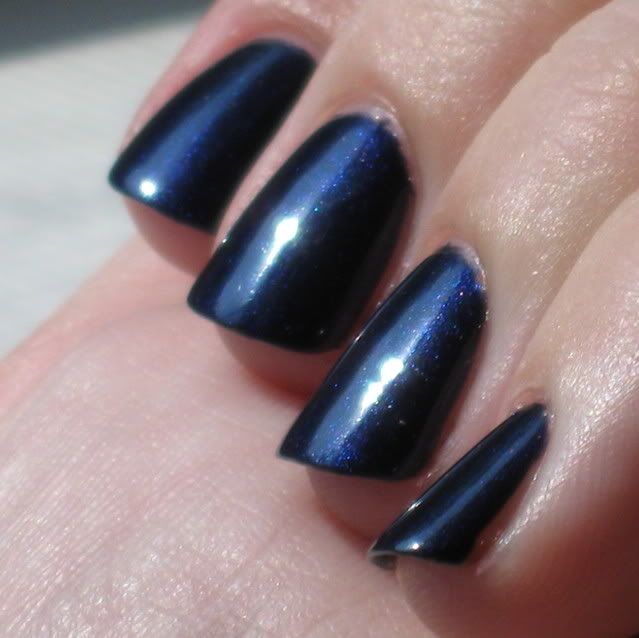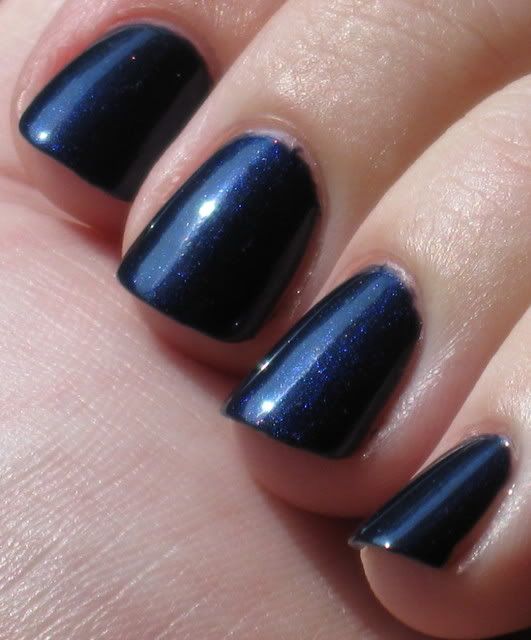 Don't have
Zoya
Indigo? Need another alternative to save you some cash? Other polishes from the recent past that would also fit the navy trend include Orly Witch's Blue,
Misa
Blueberry Glaze, MAC Naughty Nautical, China Glaze Up All Night, and Sally Hansen Salon Navy Venom. Those are just a few of the likeliest suspects, just shop your polish stash and
I'm
sure you will come up with other fabulous alternatives!
And for those of you gals who "don't do blue", rest assured it is only one of the many beautiful hues you'll being seeing this Fall. Deep, velvety plums and purples will be gracing many fingers. Fiery metallics in shades of gold, copper, deep bronzes, and browns will be heating up the chilly days to come. And classic shades of burgundy, wine, and ruby will always be in style. Perhaps you're in the mood for gorgeous emerald green or darkest teal? No worries for you either, China Glaze and
Misa
will be meeting your requirements.
So be prepared for decadent
jewel-toned
tips this season, there will be no call to shy away from color! In the near future
I'll
be reviewing some new fall colors from
Fingerpaints
and
Misa
, so stay tuned!