Hope all of my lovely readers had a Happy Halloween! Much trick-or-treating fun was had in our neck of the woods, and my lil' punkin did a great job marching down the long hill or house sits on, then all the way back up. He was a trooper!
First i would love to share a photo of him in his costume, and one of him sitting on my lap after we were all done.
And now that i've gotten that out of my system, on to the nail pics, which are what you came for! These are of my current NOTD, OPI A Ruby for Rudolph. Its a super sparkly mid-toned red shimmer with added teeny-tiny red microglitter. It is very pretty, but i'm not really "feeling it", so to speak. I'm hoping i will have time this afternoon to swatch Zoya Flourish and some other holiday OPIs, so it will likely come off soon :)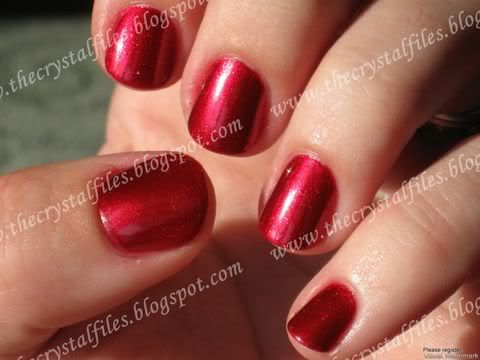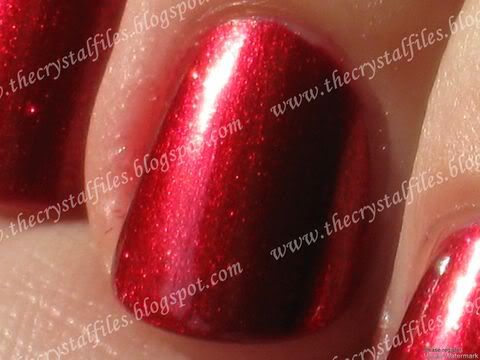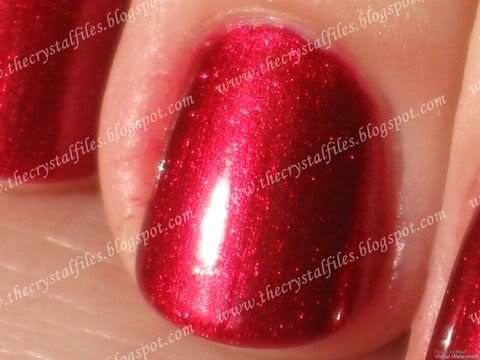 Thanks so much for letting me share! Enjoy the Halloween goodies judiciously, please, no tummy aches!