Having recently tried my first OPI DS (Designer Series) polish, i decided i needed to invest in a few more colors. My favorite of the DS polishes i have so far is still Extravagance. However, my current NOTD, DS Glamour, is certainly also a winner. I hope you'll enjoy these pics!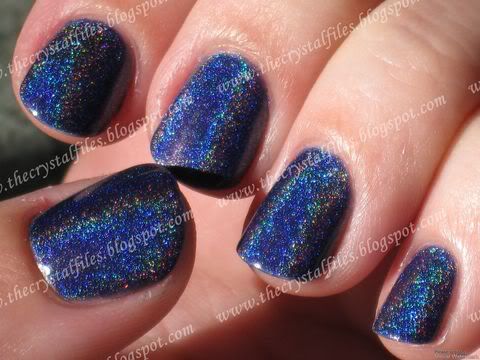 I also have a few recent swatches to share with you. These are somewhat random, as i was simply grabbing untried colors that were near at hand, but hopefully you'll still enjoy them :)
China Glaze Spin Me Round
China Glaze Rated Holographic
FingerPaints Red Marzipan
FingerPaints Black Gumdrop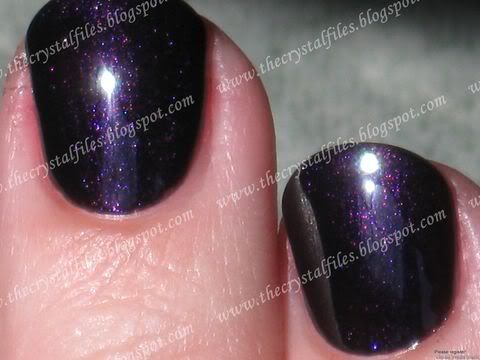 The two FingerPaints colors are part of the newest limited edition Fingerpaints collection for the holidays, available at Sally Beauty Supply. China Glaze "Rated Holographic" and "Spin Me Round" are both from the Kaleidescopes collection, which has unfortunately been discontinued. Do not dispair, however, as they are still available via many etailers (such as 8ty8beauty.com, head2toebeauty.com, and transdesign.com).
Thanks for checking in with me, my dears! Hope to post for you again soon :)