The next installment in my chronicles of the new Essie Winter collection. Rock Star Skinny is an awful name, in my opinion, i absolutely hate it. Typing the name makes me want to barf a little, BUT it is quite a lovely color.
On the nail this polish makes me think of dark chocolate covered cherries, a very deep burgundy bordering on brown. It has a very soft metallic aspect in some lights due to subtle silvery shimmer. Application was fairly smooth, although i did find the formula a bit thick. I don't adore this one as much as Sexy Divide, but it is pretty none-the-less.
Pics are in varying degrees of sunlight, since the sun was ducking behind the clouds. I've ranged them from brightest sunlight, to least, with a brightly lit closeup at the end to showcase the subtle silvery shimmer.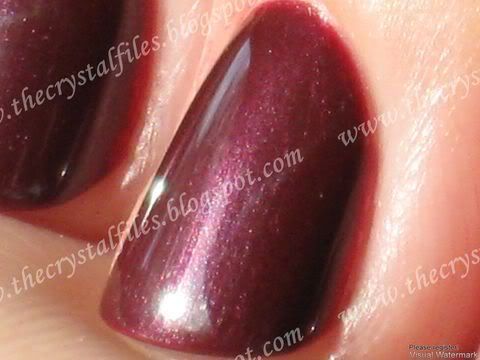 I'm thinking my next installment will be Damsel in a Dress, which reminds me of OPI Lincoln Park At Midnight if it had a bit of red added. Check back soon!