Ready for the holidays? Have you been naughty, or nice? Got your list, checked it twice? And you have the perfect sparkly green polish for your tips and toes, right? NO?! Well, get yourself a bottles of China Glaze Emerald Sparkle right away, i wouldn't want you to miss out :)
The glorious deep emerald green base (perfectly pigmented!!) is absolutely packed with sparkling emerald green glitter. The good news is that this green is (at least in my humble opinion) truly neutral, having neither blue nor yellow tones. It offers two coats coverage with no visible nail line, but it will require a top coat for shine and smoothness.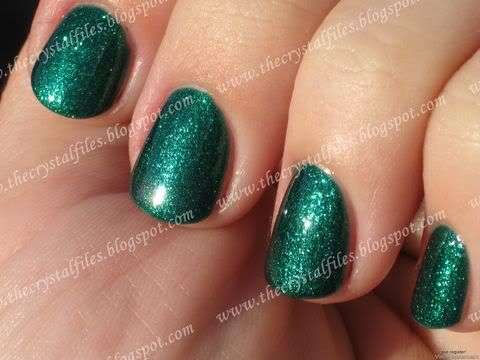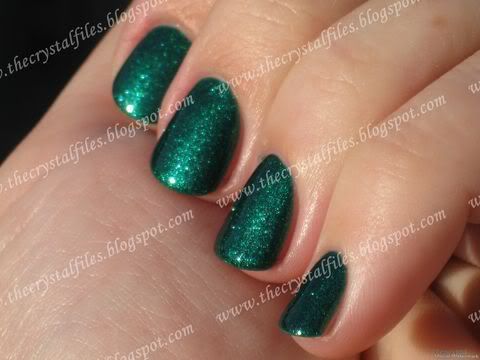 I'm not certain yet if this color will be sold individually at retail, for now I've only seen it in the "Sleigh Ride" holiday set, which includes Ruby Pumps, and Tinsel (another new shade for the holidays). Keep an eye out for it online and in stores!