My first installment from the OPI Holiday in Toyland collection, Baby It's "Coal" Outside, is certainly sparkly enough for the holiday season! I was actually expecting a shimmery charcoal (based on the color description i had read from OPI), but this is a black base with TONS of silvery-white micro glitter. In low light you'll see a tiny bit of a multi-colored effect (i saw tiny glimmers of blue and pink) but in brighter lighting the glitter is basic silvery-white. While very pretty, it is much more foily looking than i expected. Application is very smooth, and it is a nice smooth glitter finish (you won't need multiple top coats to get a smooth shiny surface, one coat will do it:).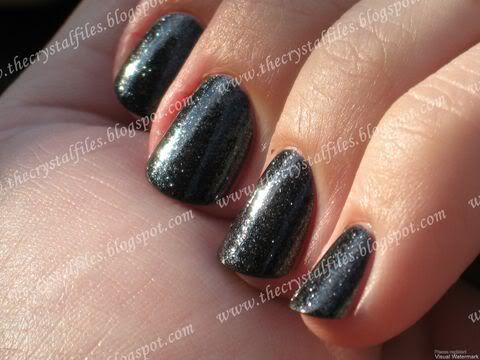 Indirect sunlight
Shade
Close-up to show the concentrated glitter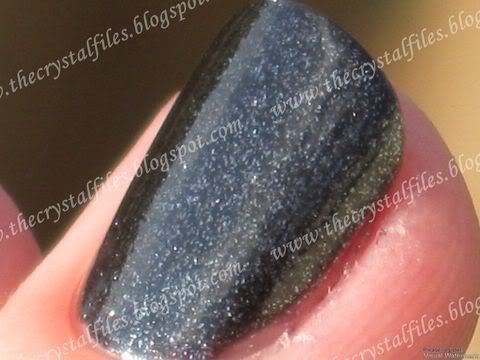 I look forward to sharing others from this collection with you, Including Brand New Skates and Don't Toy With Me, which look to be true winners!