Well, if my readers have learned anything at all about me over the past few weeks, its that i'm not much of a creme polish gal. However, I couldn't resist the grungey allure of You Don't Know Jacques. So i made a compromise. By adding a small amount of OPI Pearls Night Out to You Don't Know Jacques, i was able to create a simple "frankened" version of You Don't Know Jacques incorporating subtle shimmer.
Here are a few pics of the resulting polish, which i'll call Jacques Night Out. Still the same base tone, a stoney taupe that reminds me of modeling clay, but with the addition of soft, glowy shimmer.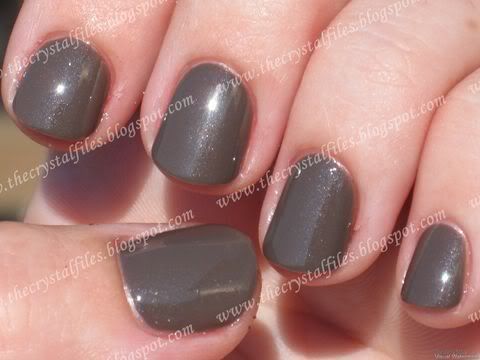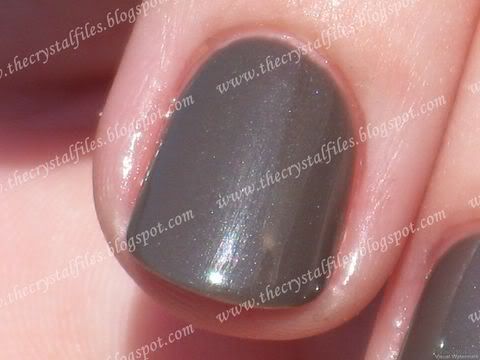 I also purchased Parlezvous OPI yesterday, and frankened it in a similar fashion. I promise pics soon!