Zoya Anastasia is one of those fabulous colors that defy classification. Add incredible bronze-gold shimmer to a rich pink-plum base, and Anastasia is the result. In full sunlight it is a glowing metallic, in more subtle, indoor lighting the lovely plum base steals the show.
First up, full sun: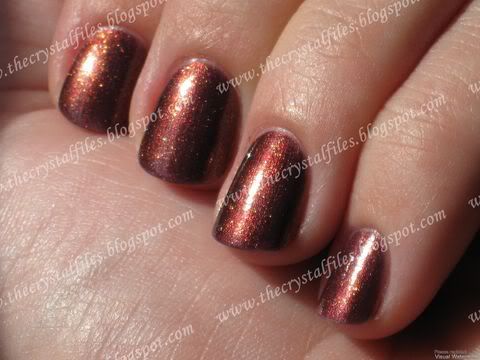 And indirect sunlight: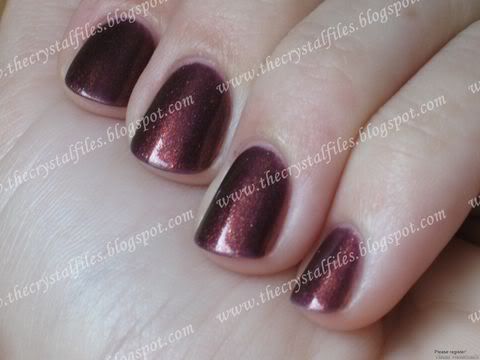 My conclusion: this is a wonderful shade for fall. The soft plum base and warm metallic glow fit perfectly with fashion and nail trends for fall.
I hope you all have a wonderful week, I'll see you again soon!