I've been so distracted by all the gorgeous new fall colors just beginning to hit the shelves that
I've
almost forgotten ITS STILL SUMMER! The kids aren't back at school yet and the days are still hot and humid.
When its hot and sunny outside it does feel a bit odd to look down and see dark
vampy
nails. So
I've
decided to look back at some of my favorite summer polishes. Prior to this summer i had never really "been into"
neons
, but i caught the neon bug with a
vengeance
this year! Some of my absolute favorites include the Essie Neon Shorts collection, Orly Passion Fruit, Orly La Vida
Loca
, China Glaze Rose Among Thorns, China Glaze Pink Voltage, and China Glaze Turned up Turquoise.
As many of you already know from seeing my pics on the
MUA
Nail Board, my favorite addition to any neon
mani
is a little bit of
holo
bling
courtesy of China Glaze Wireless Top Coat or China Glaze Fairy Dust. I consider both must-haves for anyone who loves a dash of
holo
glitter to spice things up!
And now on to my MANY photos of fabulous
neons
!
First up possibly my favorite combination, China Glaze Rose Among Thorns topped with China Glaze Fairy Dust:
The Essie Neon Shorts Collection, all topped with China Glaze Wireless:
Bermuda Shorts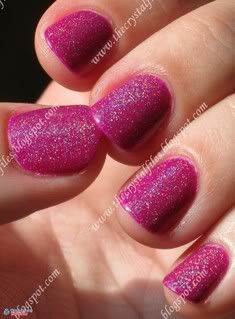 Short Shorts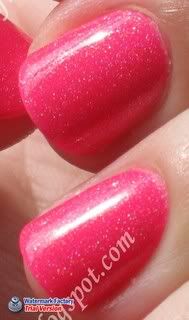 Shorty Pants
Mini Shorts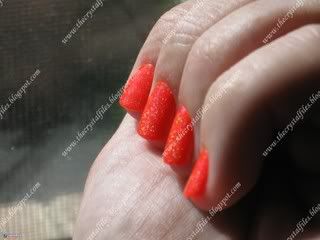 China Glaze Turned up Turquoise with Wireless top coat
Orly Passion Fruit with China Glaze Wireless top coat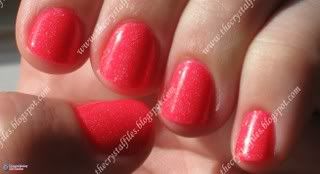 I hope you've all enjoyed this little return to Summer. My next NOTD pics should also be bright and summery, so I'll be sure to share!