Wow! Such a unique and beautiful color! A soft dove grey with silver and gold shimmer which imparts a subtle luminescence to the polish. I have to admit, its a rather odd color to see on my nails after having worn
vampies
for so many consecutive days, but gorgeous never-the-less.
I have to say, application was a nightmare at first, way too thick and
gloopy
. After much thinning, however, i got the polish to a consistency that was much more agreeable. I was a bit
disappointed
given that the
Sephora
by
OPI
polishes retail for more than their
OPI
retail counterparts, i expected flawless application. Also, the first
SOPI
i tried (Never Enough Shoes, see previous post) applied very nicely, so i was surprised that Run With It performed so poorly until i thinned the heck out of it. At any rate, the thinning, shaking,
swatching
, thinning some more, etc.....All ended up being worth it, as the color is super unique and lovely.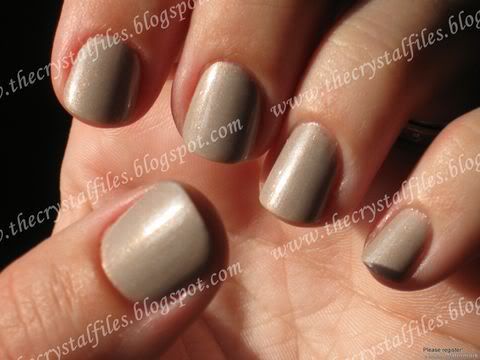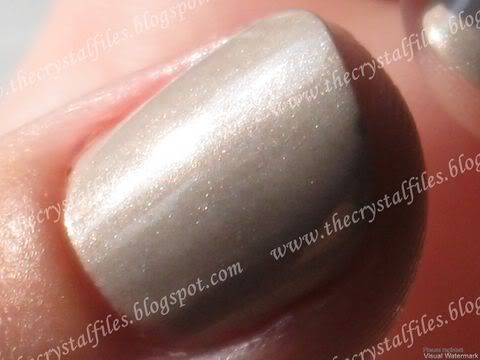 Do you love it? Or perhaps not so much? I definitely do, although i wanted to hate both of these
Sephora
by
OPI
polishes, just so that i could say the extra $ wasn't justified. I still maintain that unless the color is quite unique, you can likely find a less expensive counterpart in the regular
OPI
retail line. If, however, the color seems unique, it is probably worth picking up :)