Another lovely color from the China Glaze Rodeo Diva collection (Flannel Fixation palette). China Glaze has really done a fantastic job with this entire collection, and
I've
found myself even wanting the colors i didn't initially order because i thought they'd be too golden/warm. Now i want to get them just so i can at least try them all, because so far
I've
been incredibly impressed! The only color i found a bit disappointing was Midnight Ride, the shimmer was a bit too subtle for me, but it is still very pretty.
As always the China Glaze brushes do not disappoint, and the formula on these seems to be pretty darn good, although i have noticed differences in consistency/viscosity between the colors. I suppose that's to be expected though, since
I'm
sure the pigments used have something to do with that as well.
All of my photos are in very dim sunlight (its extremely cloudy here today), and even though the sun broke through the clouds for just a moment it was still hazy at best. I actually like the lighting in these pics however, since they show what the color looks like in most lighting conditions. It has great shimmer, but in most lighting it looks almost metallic rather than
blingy
, if that makes sense :)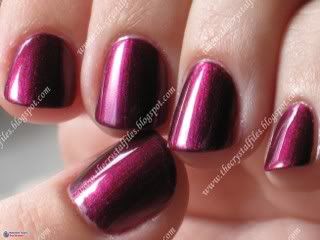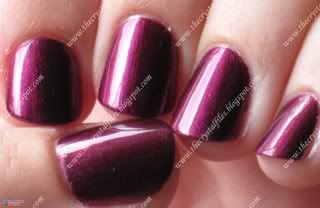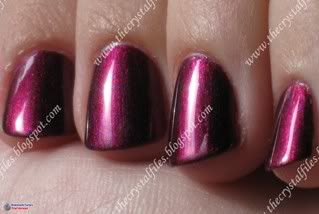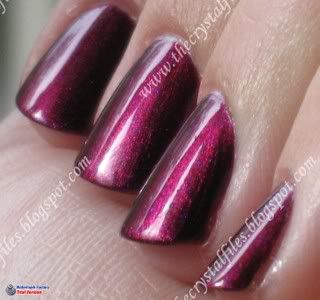 Alright ladies, i hope you enjoyed! And i hope you gals are looking forward to
Misa
and
Zoya
swatches, as i should have them anytime now!