I neglected to post this weekend, busy doing family stuff with the husband and kiddo. Here are some NOTD pics to catch up: Today's NOTD is the gorgeous China Glaze Rodeo Fanatic (super shimmery teal!!). From this weekend, the vampy goodness that is Zoya Sloane from the Pulse fall collection.
China Glaze Rodeo Fanatic: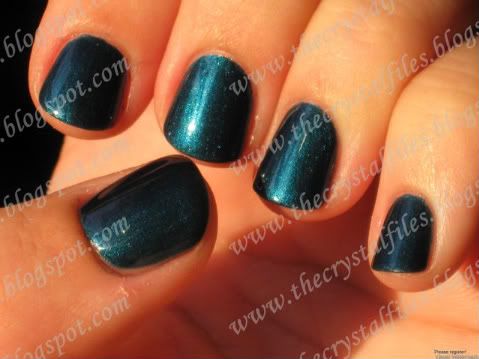 Zoya Sloane: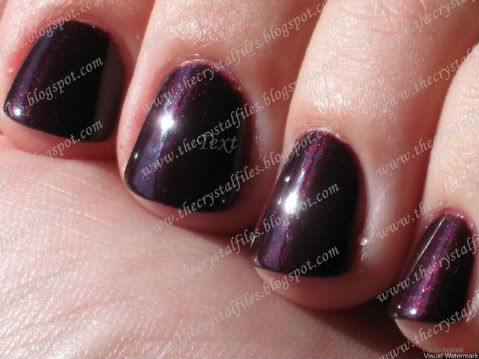 Application on each of these was super smooth, but because of bubble issues i tend to have this time of year, i did add a bit of thinner to each before application. Please excuse the top coat bubbles also, my products were not being cooperative. I do love the combination of OTD and SV (used for the Rodeo Fanatic mani) for its amazing glossiness!