All the dark, decadent fall
vampies
are making me yearn for cool weather, jeans, and
snugly
sweaters. This beauty from the
OPI
La Collection De France is no exception. "Eiffel For This Color" has a very dark wine/eggplant base with subtle shimmer throughout. It dries with a wonderful glossy finish, and the end effect is almost that of a cream unless you are in bright lighting conditions. I really enjoy polishes with "hidden shimmer", so this one is a winner for me.
I decided to try a new top coat combination for this
manicure
to see if i could get some added glossiness, which i did indeed. I decided to try Out the Door fast drying top coat, which is very glossy but does not dry all the layer of polish to the nail as quickly as my beloved
Seche
. So instead of doing Out the Door on its own, i put a layer of it underneath a layer of
Seche
Vite dry fast top coat. The result was incredibly glossy,
although
i did have some issues with bubbling. This time of year, however, i find myself battling bubbles nearly every time i do a manicure. Generally adding a few drops of thinner to each products as i do a layer seems to minimize bubbles, don't ask why i didn't do this last night, i must have been in too much of a hurry.
Now, on to the pics! All are in early morning sunlight (indoors).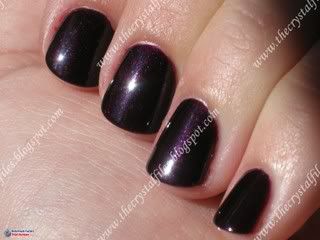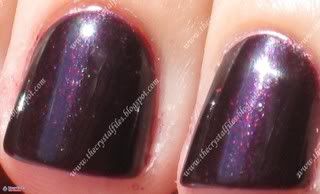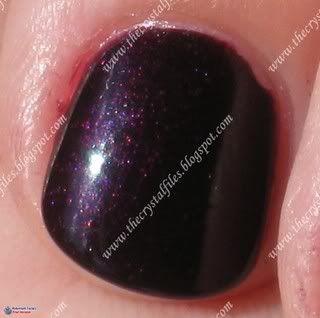 I hope you all enjoyed, as i most definitely enjoying all these gorgeous new fall colors! I hope next week i shall finally have the
Misa
fall collection and
Zoya
Pulse and Vibe to share with you, as well as further installments from the China Glaze Rodeo Diva collection. See you soon!