Fingerpaints
Bada
Bing,
Bada
Blue.......GORGEOUS!
I love, love, love this color! It is part of a new
FingerPaints
collection that has started showing up in Sally stores over the past couple of weeks. Rest assured if your Sally Beauty doesn't have it yet, they likely will soon.
Bada
Bing,
Bada
Blue is a deep, steely-blue metallic (which means it fits perfectly with many of the upcoming fall trends). I have to say, it is most definitely one of the best blues i have ever tried. Application was silky smooth (as it usually is with
FingerPaints
), and as always i love the brush. But enough babble, you want pics!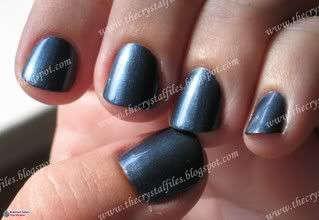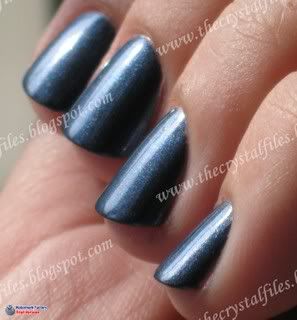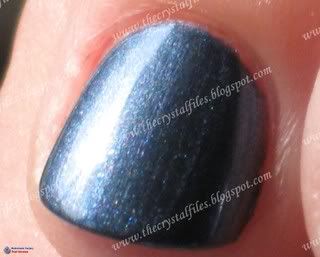 I'm hoping to post pics of several of the other colors from this collection as well, particularly Flipped Out Flame which is a fabulous coppery-red metallic. The collection also includes a great bright purple (Divinely Deranged), a beautiful shimmery plum (Plum Crazy), a bright metallic gold, and a shimmery chocolate.
As an added bonus you can print a Buy 2, Get 1 Free coupon now at
http://www.sallybeauty.com/
. Good through August 30, 2008. Enjoy!